Our Mothers and Grandmothers warned against wearing white after Labor Day but those rules didn't come with reasons- only that white was synonymous with summer and that was a season gone just like that summer crush.
It's now a new day in fashion where rules are meant to be broken. There's really no such thing as what you should and shouldn't wear in any given month, unless your outfit choices are weather related or it's your 20 year old Mom jeans. (Psst- throw those out!!!) The age old myth of not wearing white after Labor Day is just that, a myth. Personally, I despise white shoes and I wouldn't wear them in any season unless they're sneakers but I love rocking a hint of white here and there after Labor Day, like a crisp white oxford or even a well-tailored white blazer with a white tank underneath. You can too!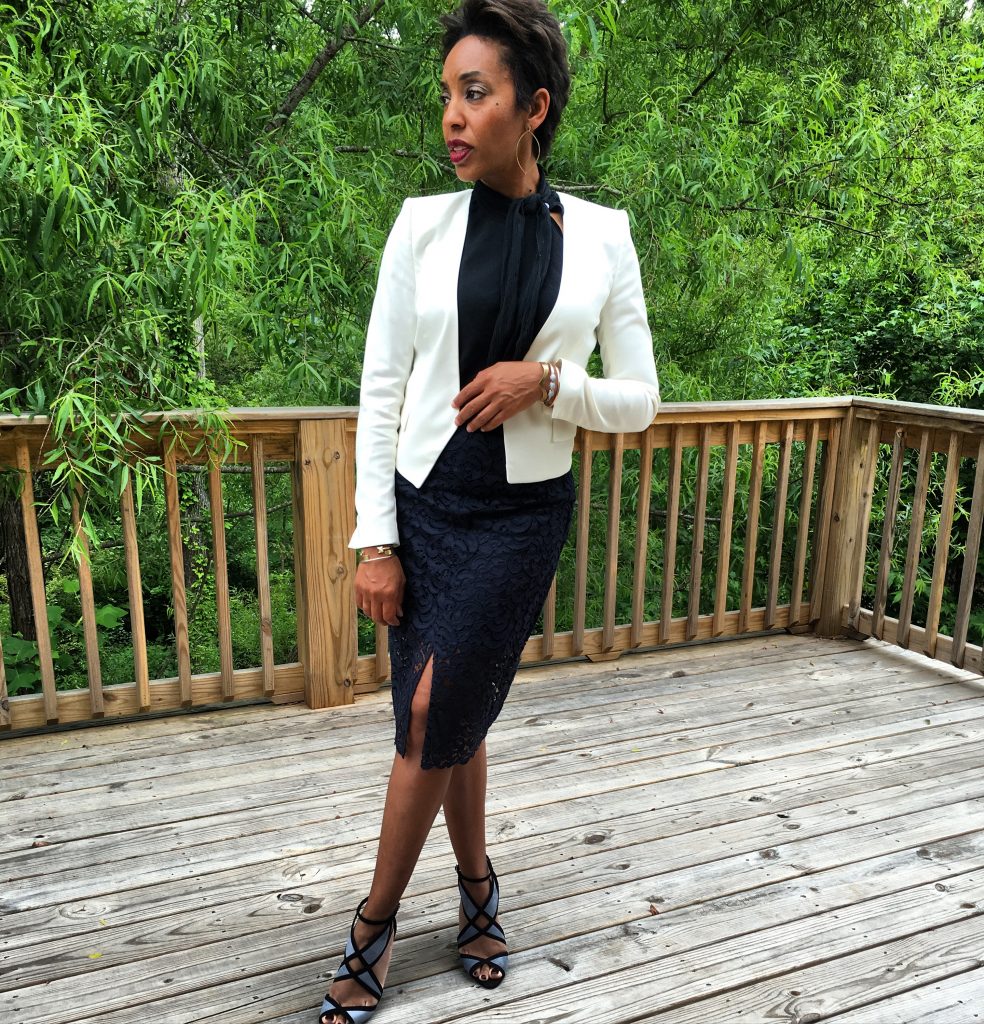 Style Tip: Don't be bound by rules that have no validity. Instead, wear what you like, what fits you well and makes you feel confident and comfortable.
Try on winter white as an option. It looks more like cream. Here are a few other ideas for Autumizing white and seeing it through until Spring blooms again. There's nothing wrong with wearing a darker shoe like wine, red, or even violet or lush meadow. Never sacrifice color and chic for the sake of an antique rule. Look good, feel stylish, be Fab!
If a head to toe white ensemble is overwhelming, you can certainly tone it down with a couple of other pieces in classic black, like I did below. As a way to restyle+ rewear this look, pair denims with the blazer and a tee. If blazers aren't your style, you can also pair a white top or bottom with more casual pieces like shorts, a pencil skirt or white white denims already in your closet.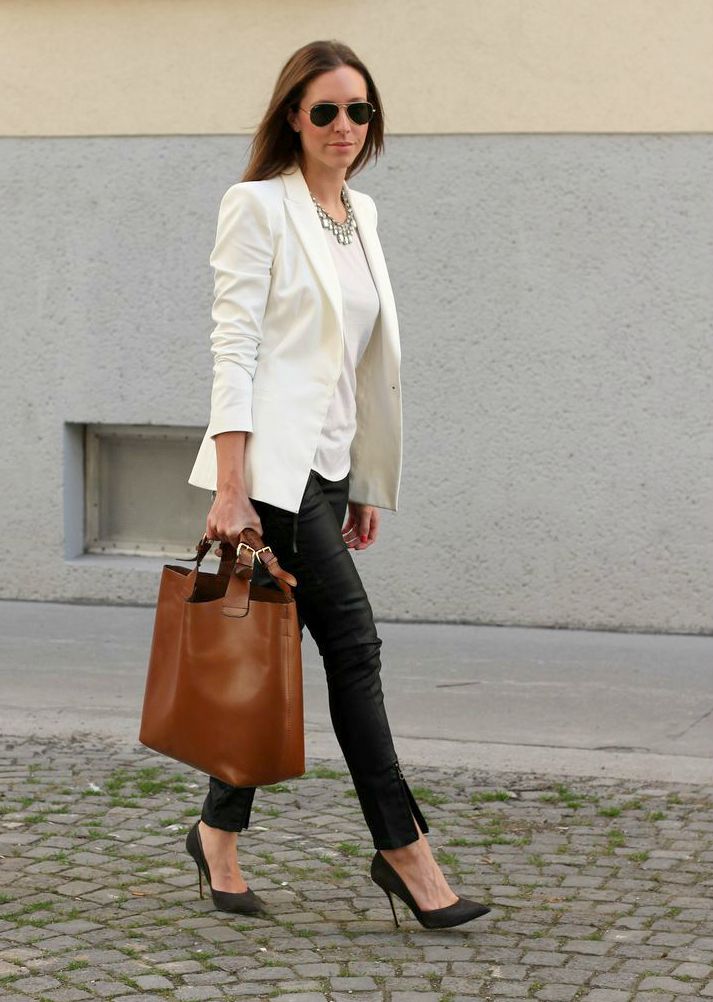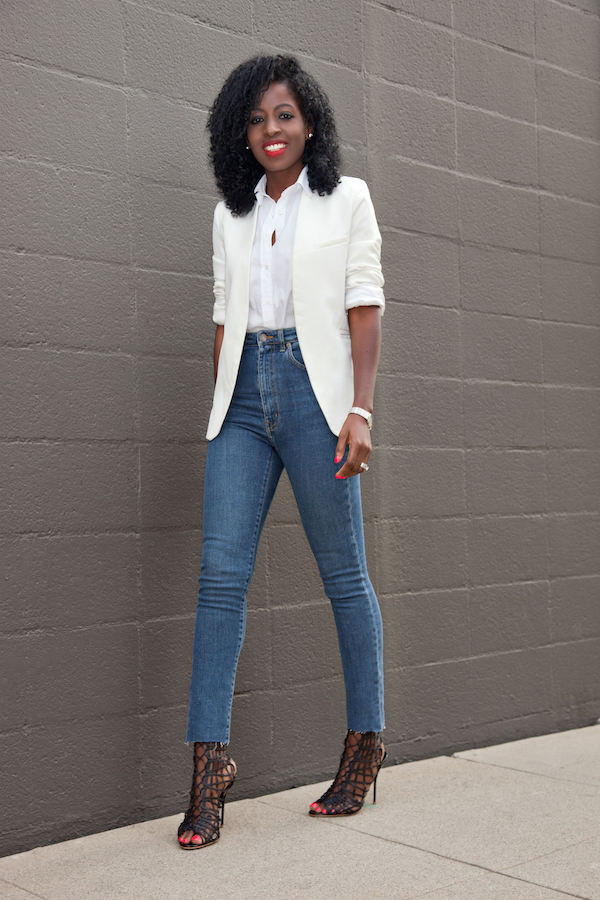 Another idea is to pair your white summer skirt with a feminine black top. Instead of a black shoe, opt for another color like nude or taupe.