Women can never have too many blazers but a sleek, well-fitting black blazer is definitely a wardrobe must-have! A black blazer will polish off any look and can be styled and ReStyled with denims+ white tee or a shift dress for the office. The styling options are infinite.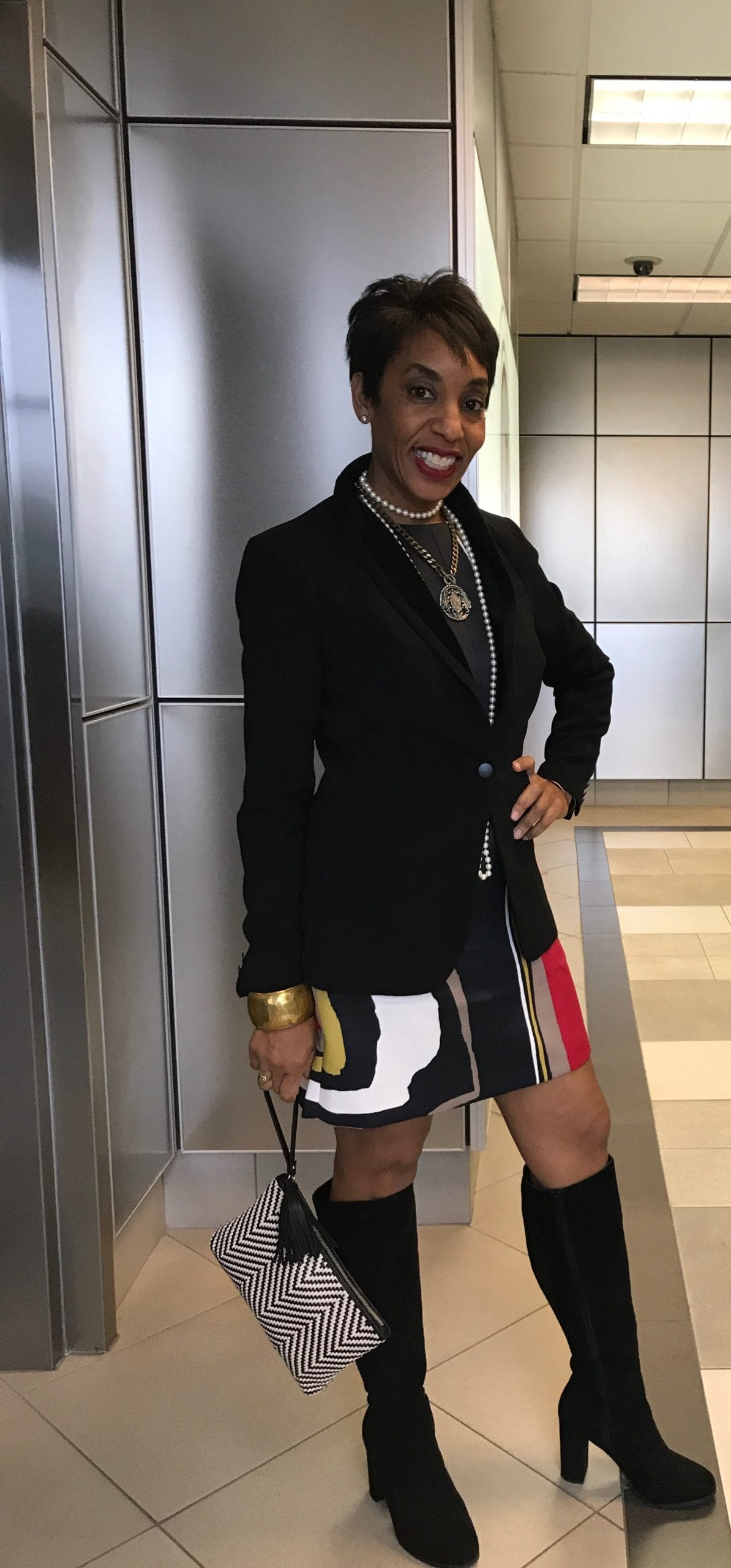 Spending a full pay check on a neat black blazer is not necessary. I picked this one up at T.J. Maxx. It's labeled by high-end designer Cynthia Rowley and looks more expensive than it's $39.99 price tag. YASS!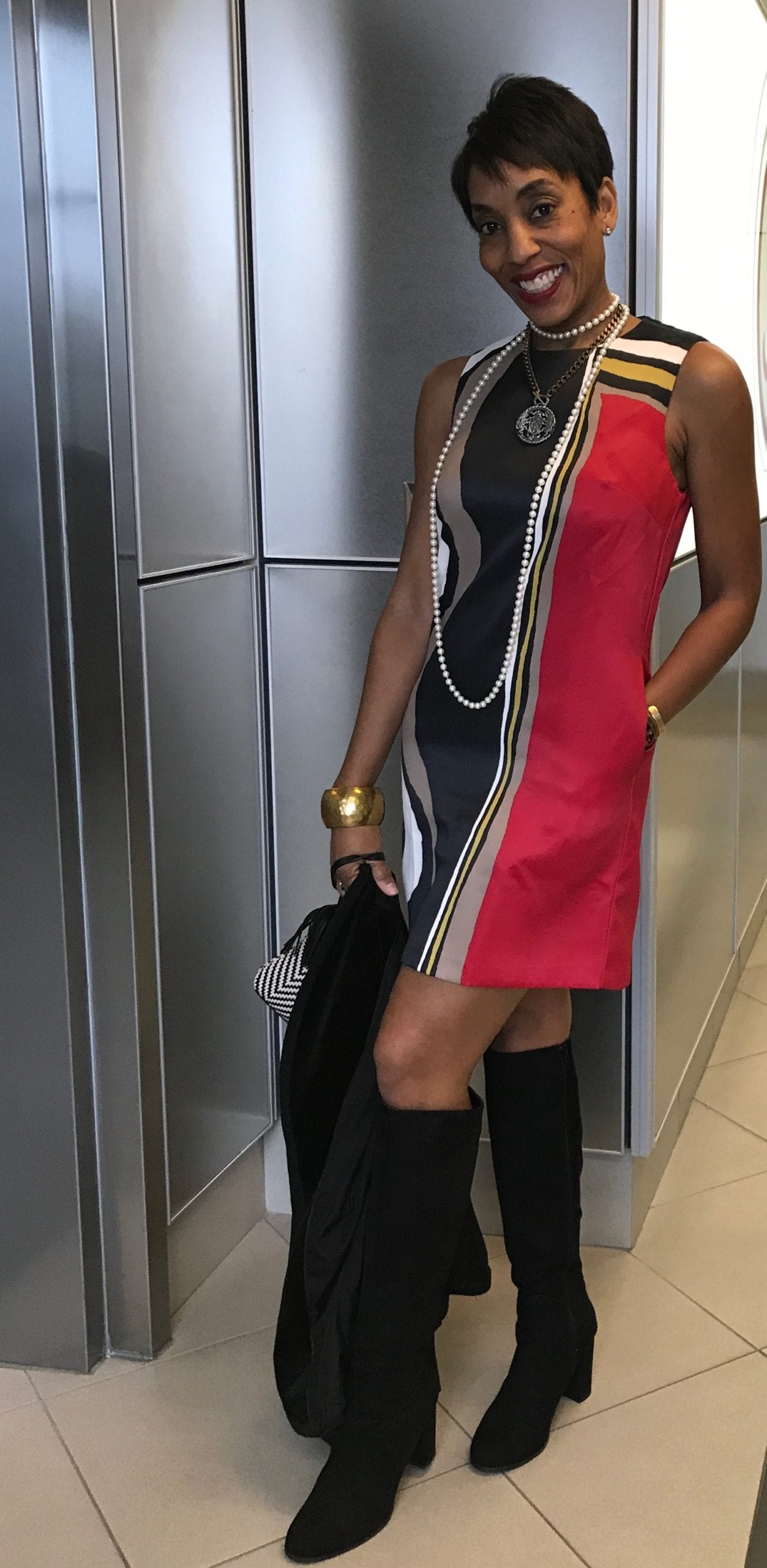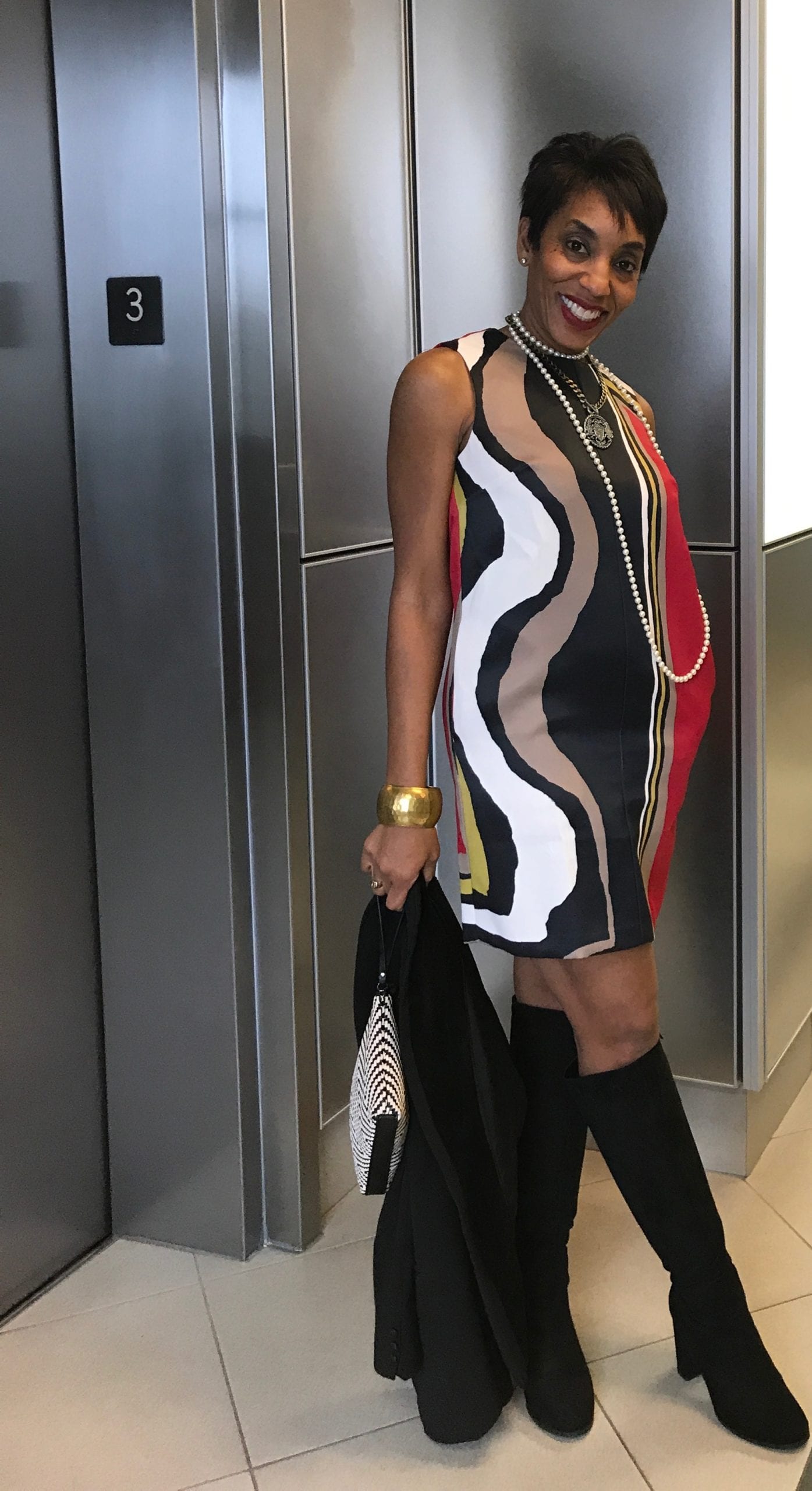 The Rachel Roy shift dress is one of my wardrobe favorites. I love the print and I'm obsessed with any dress designed with pockets but for the office and in the studio, I thought I needed a little more coverage. The blazer is a stylish compliment to the dress and ties-in perfectly. I finished the rest of the look with layered statement necklaces, tall boots and a zig zag print clutch. With a quick ReStyle, the look seamlessly transitions from work to weekend or work to a Friday night date.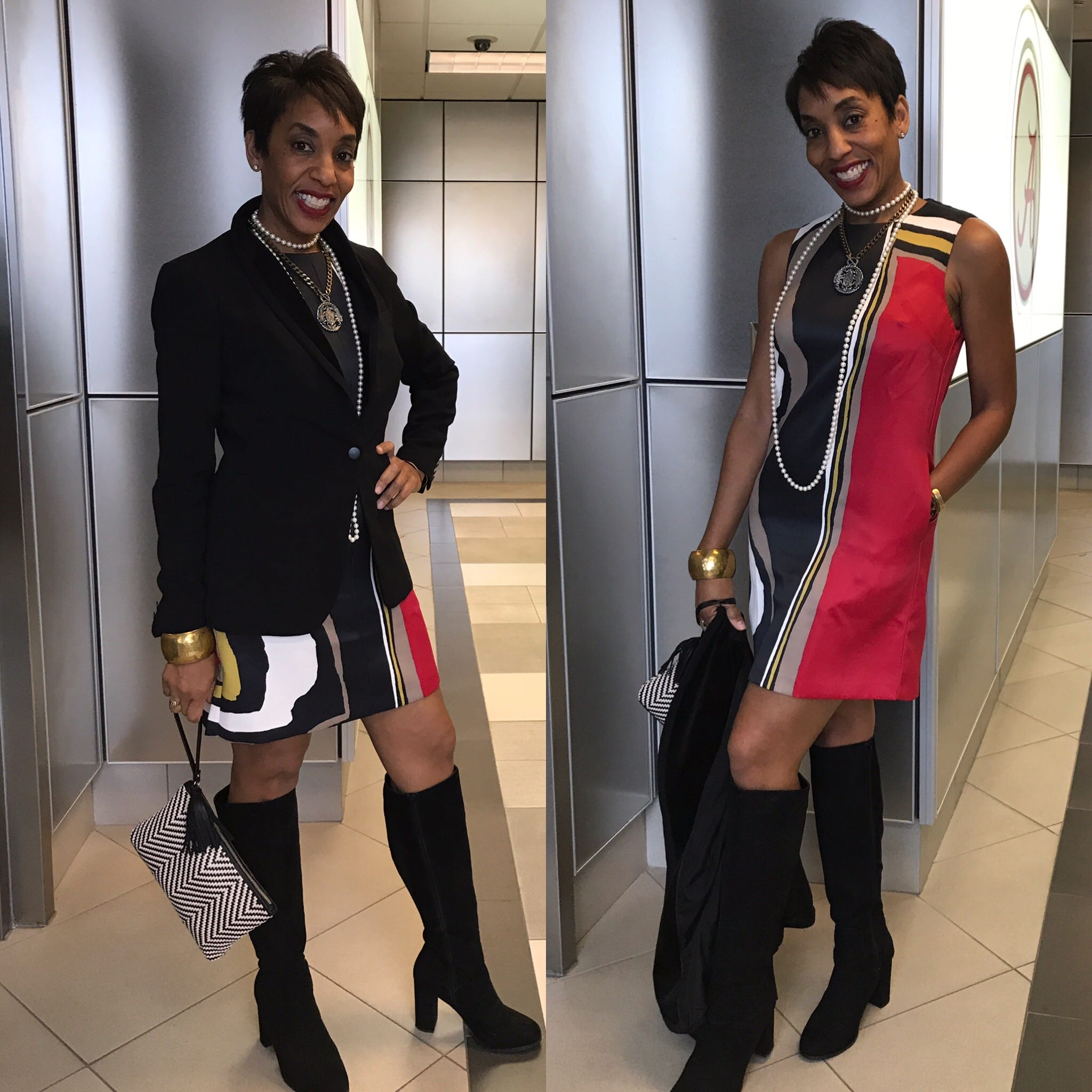 Where to Buy
Dress// Rachel Roy (sold out)
Tall Boots// Dillards (last summer)
Medallion Necklace// Groundwork by Sara Hart
Wristlet Clutch// Banana Republic