The crisp, cooler fall season usually means it's finally time to pack away your summer wardrobe but not so fast. There are ways to still wear some summer pieces in the fall. The trick is to ReStyle them with a few of my favorite Fall accessories. I'll show you how to ReStyle+ReWear this olive wide leg Zara jumpsuit, as featured on abc-TV Birmingham.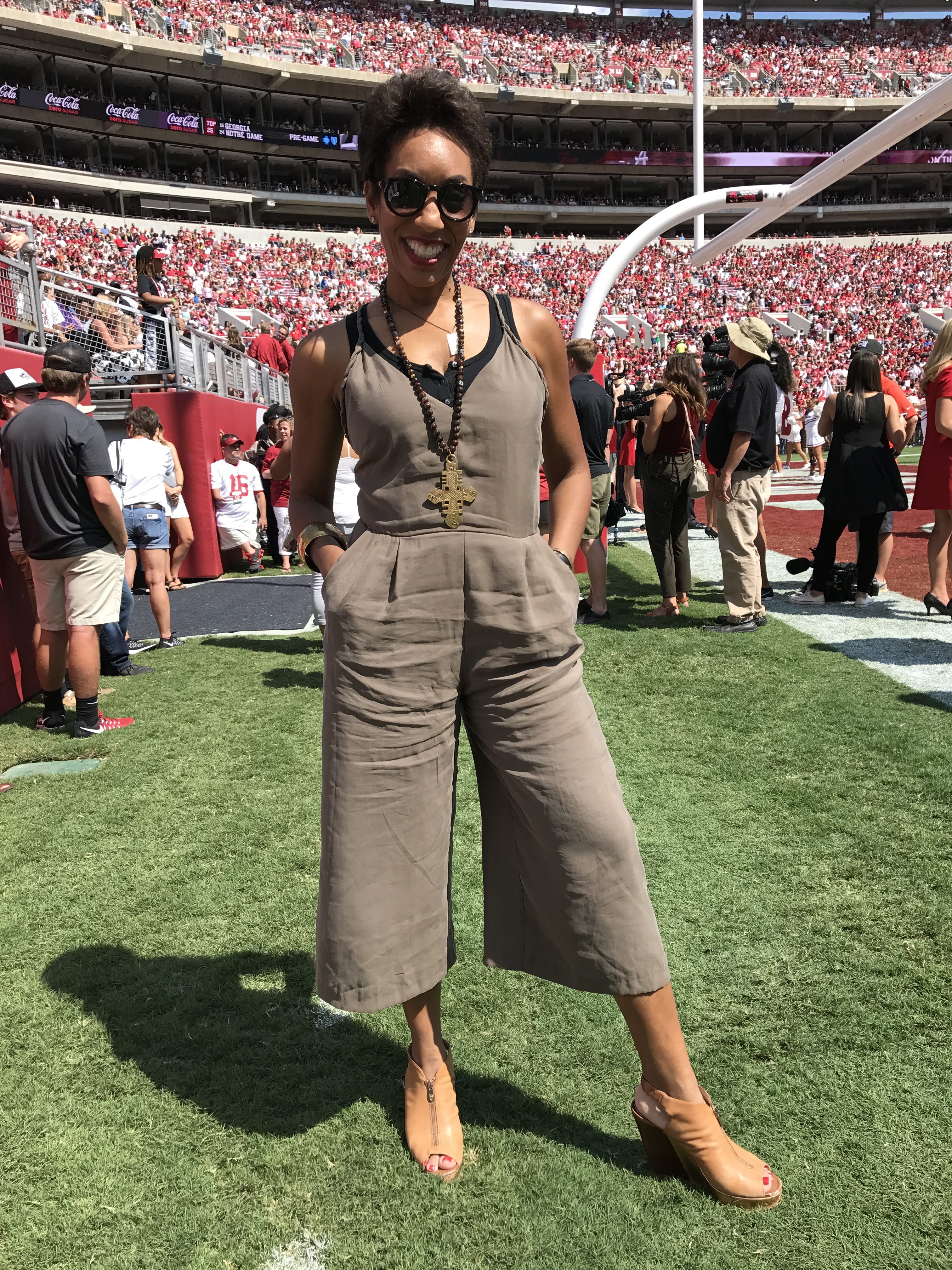 ReStyle Look 1– During the summer, I layer the jumpsuit with a tank bodysuit underneath and camel wedge sandals. I finish the look with layered accessories- one bold statement necklace and another subtle cross necklace finish the look. Transitioning it for Fall is a simple process. I first added an H&M mock neck and continued with some of the season's best!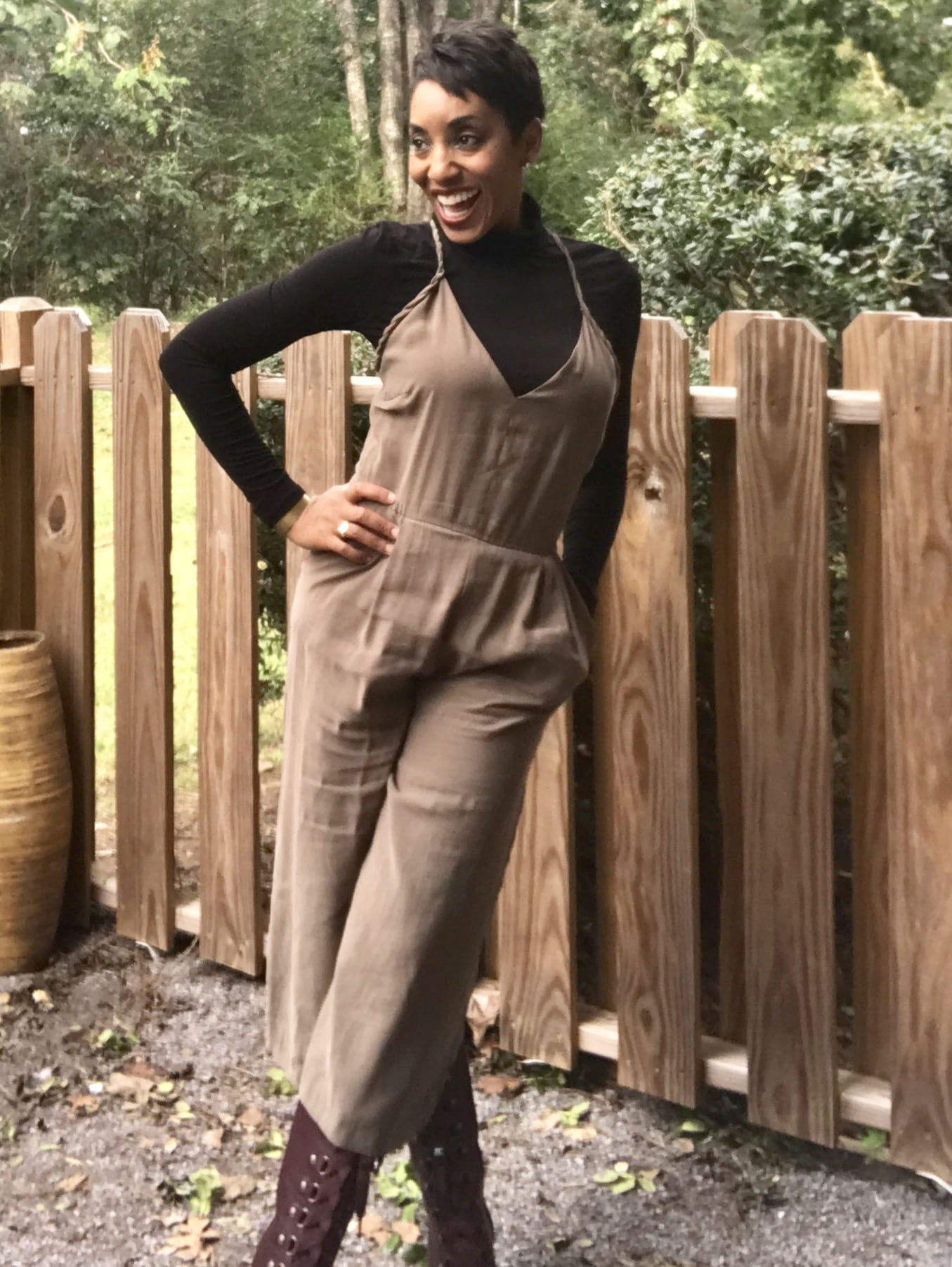 Olive and Cocoa Heathered Cashmere Scarf,  – Light grey with a chic texture, this woven cashmere blend scarf is incredibly lightweight yet will keep you warm when lavishly layered. $158, oliveandcocoa.com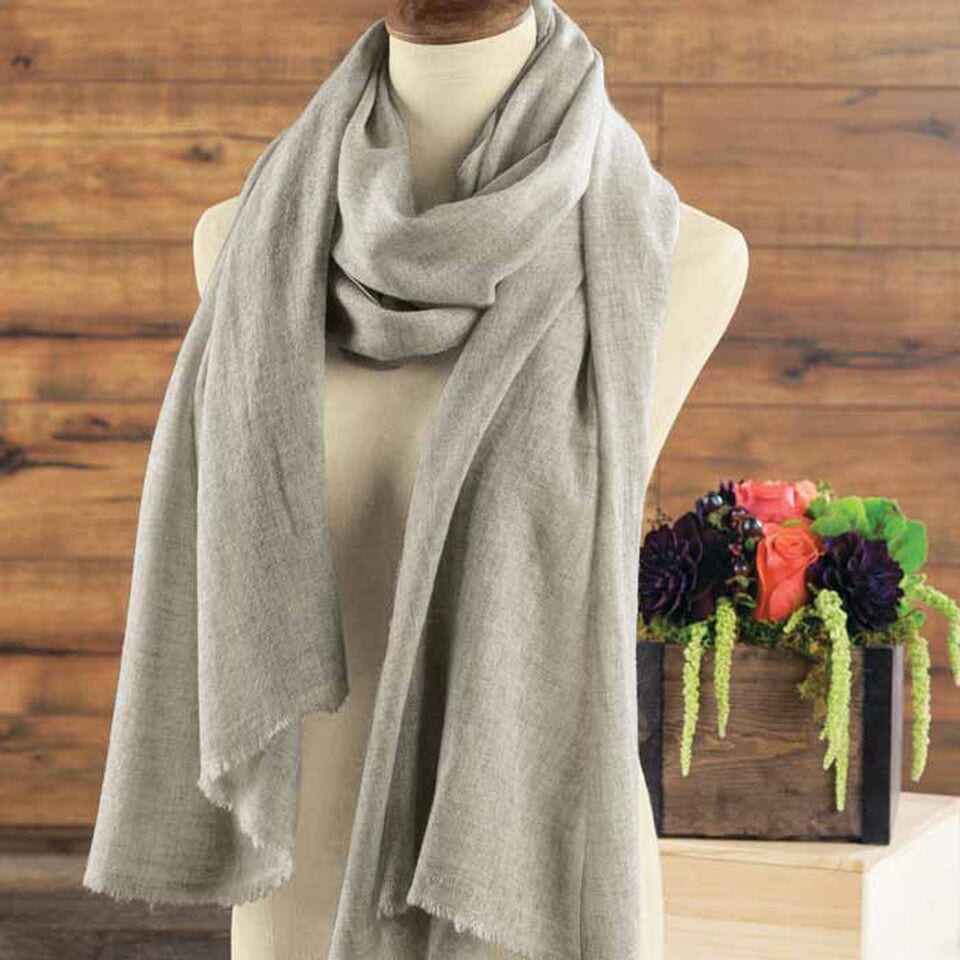 Olive and Cocoa Simone Felt Hat – Made from 100% wool, this floppy brimmed hat in soft grey features subtle braided band detailing and matches any outfit. Hat measures 14 1/2″ in diameter. $55, oliveandcocoa.com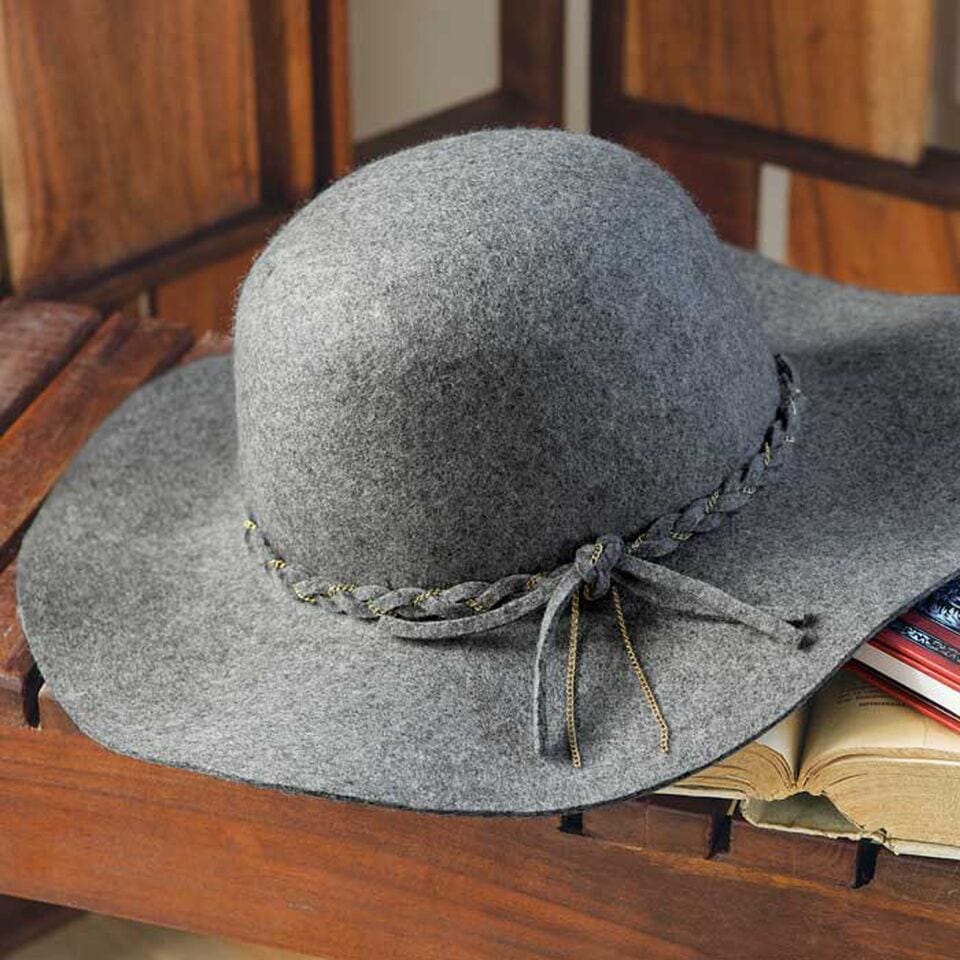 ReStyle Look 2– I removed the black tank and added a white tissue tee. I added the felt hat and scarf and the red wine Sorel tall boots for a pop of color. You can also swap a printed python clutch or burgundy tassel clutch for added detail. You can also tie the scarf a few different ways.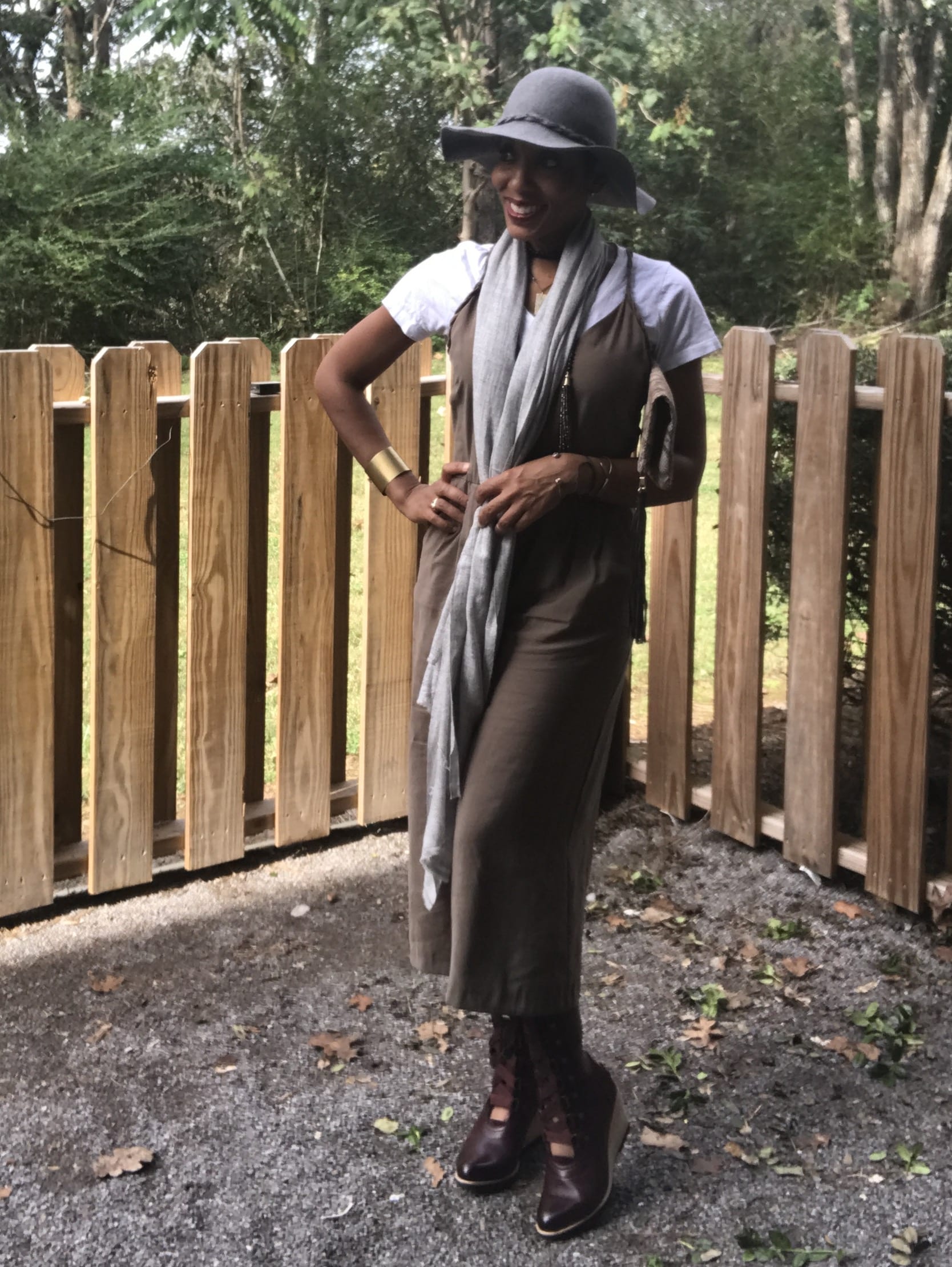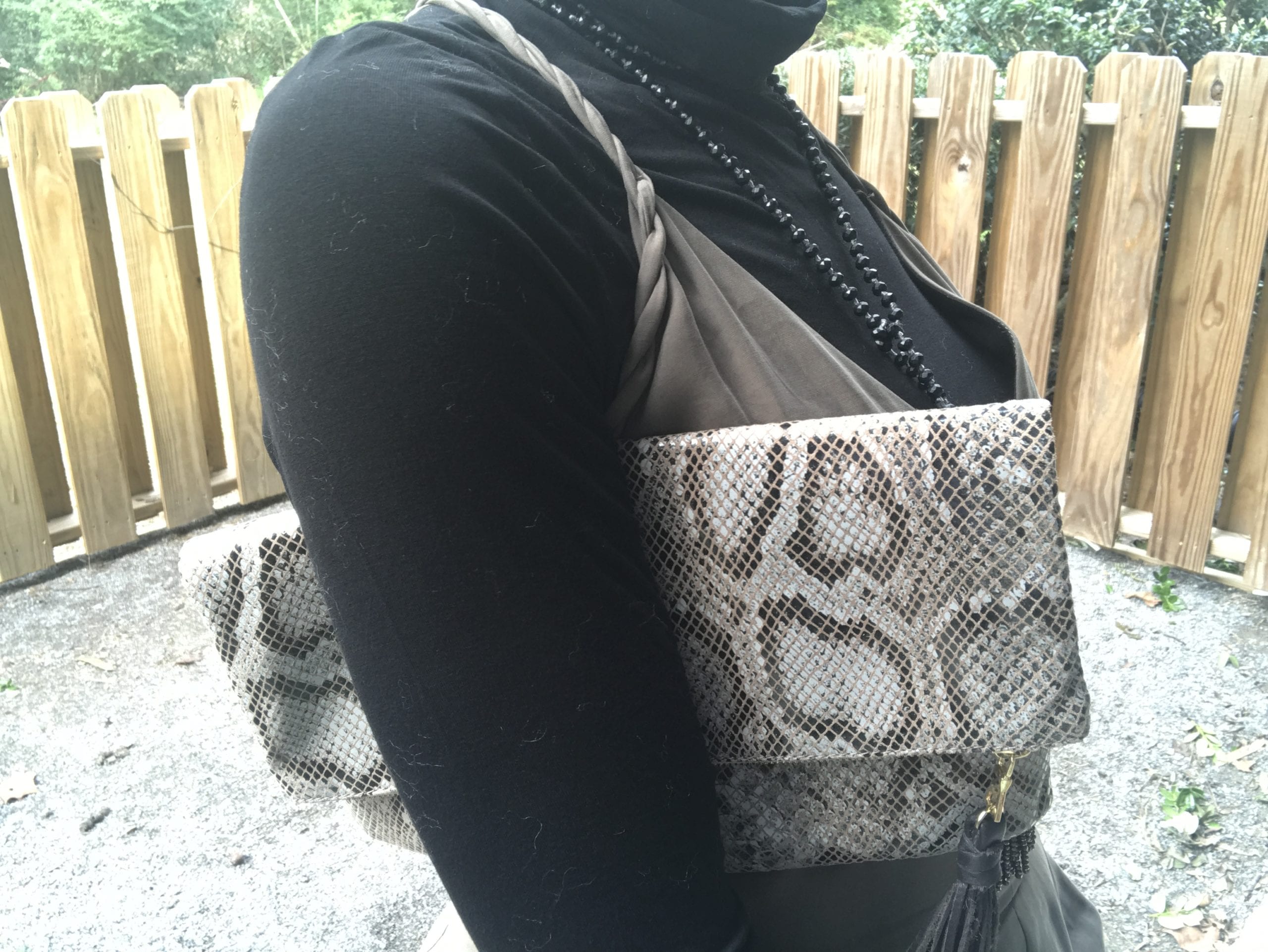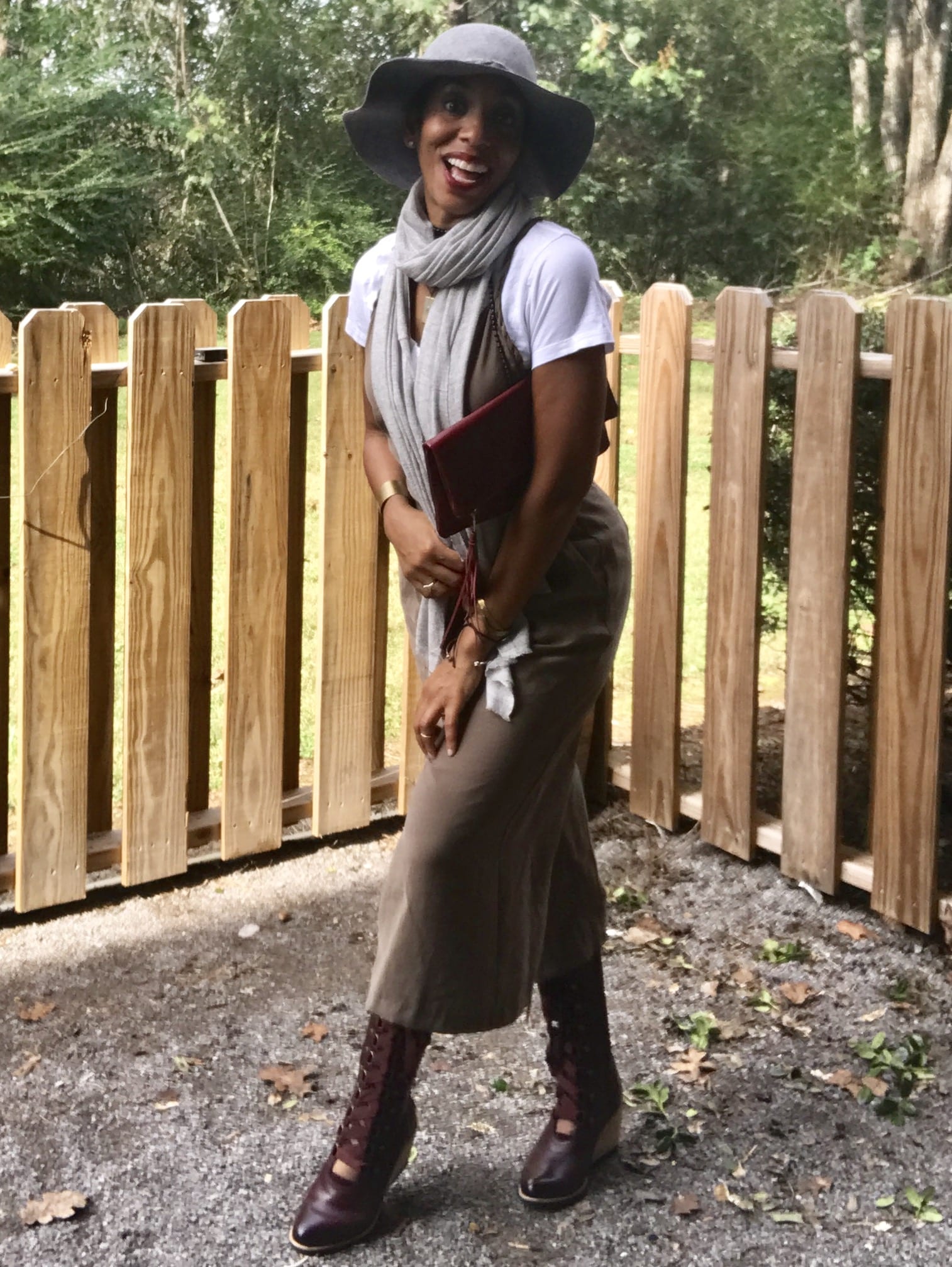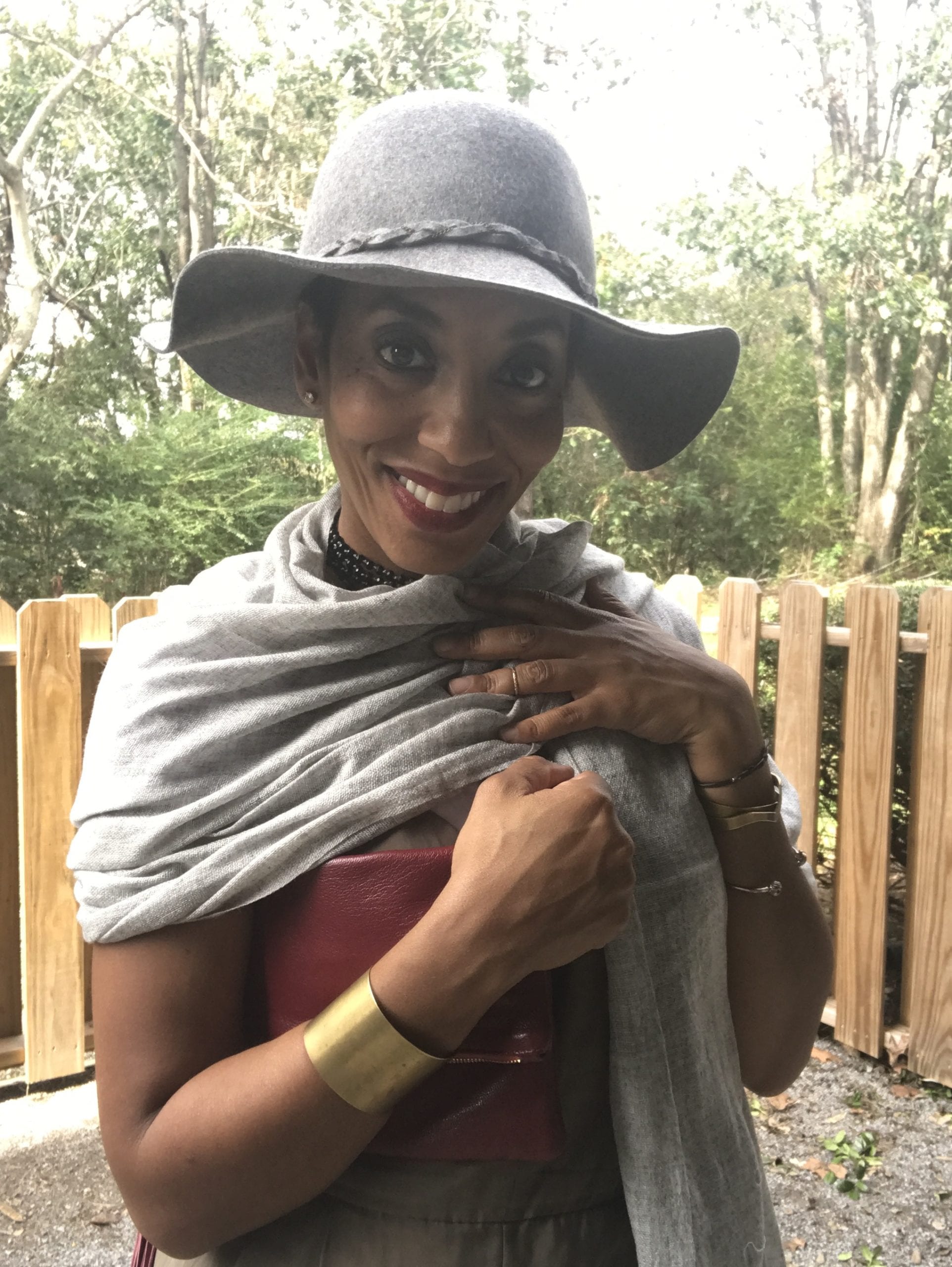 Marlyn Schiff Beaded Tassel Lariat Necklace– I have worn this necklace with nearly every outfit in the recent weeks. The ReStyle+ReWear options are endless. It can be worn at least 5 to 6 different ways. Not to mention, the beauty of this piece is that it can be styled casual or dressy and the black hue gives any look a sophisticated edge. The glittery tassels add a dab of glitz. 25% OFF CODE: CATENYA25, $102, marlynschiff.com
See several new ways to style it. Click here to watch.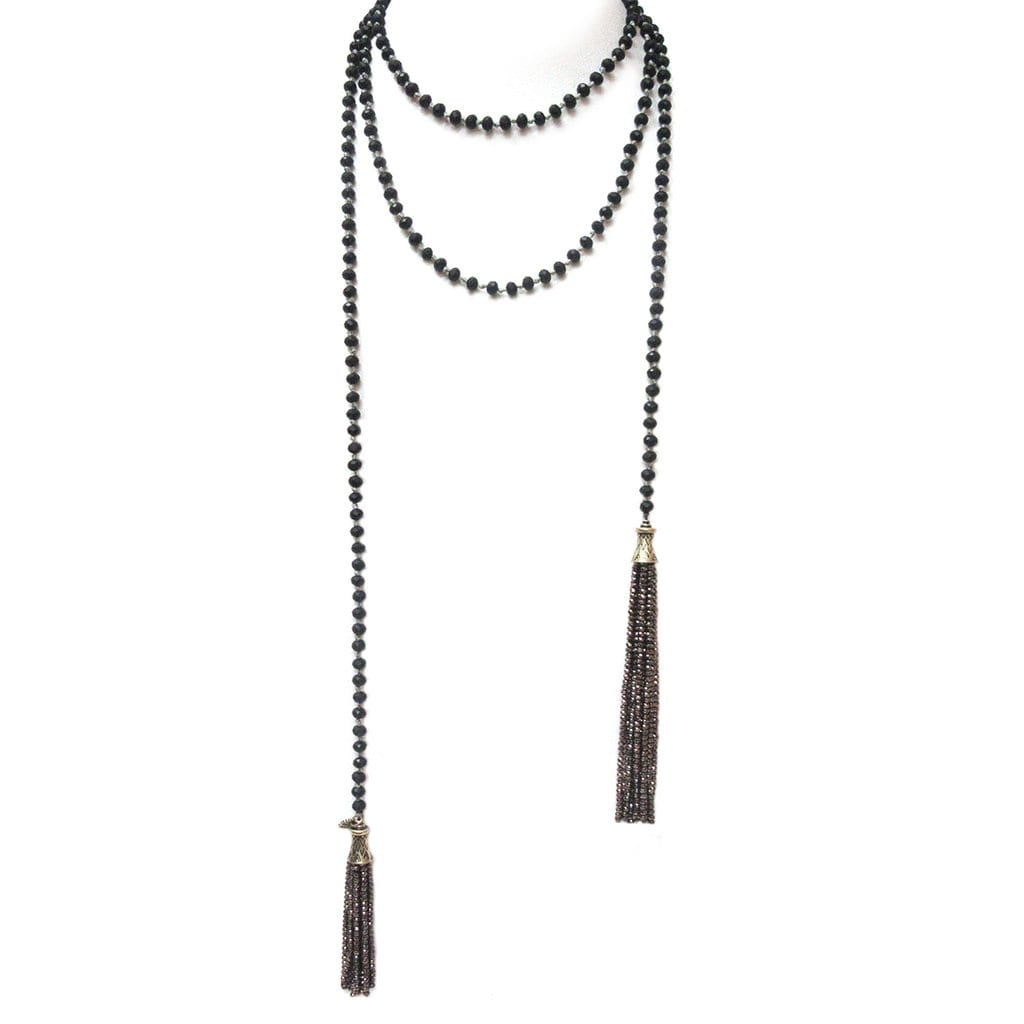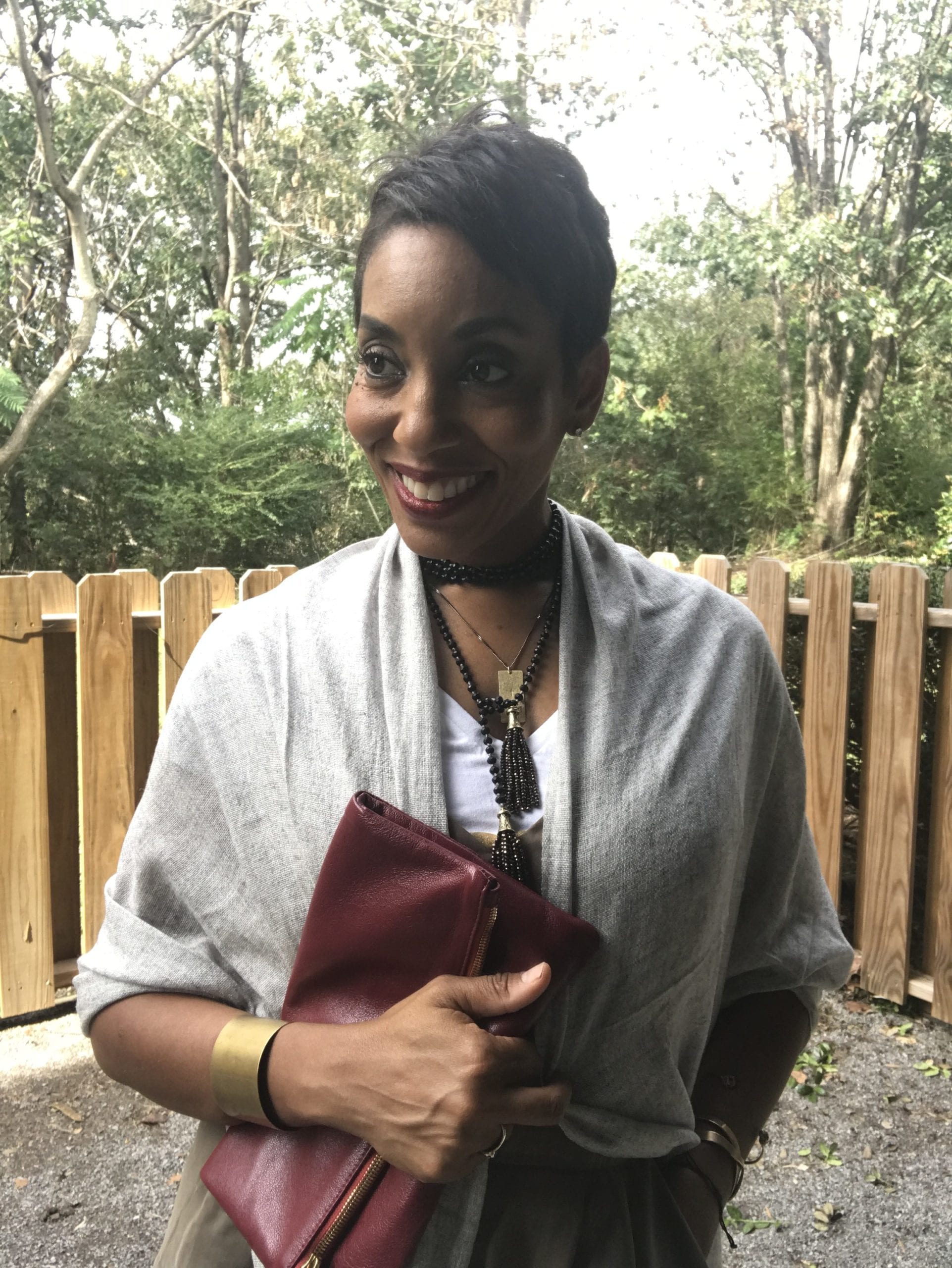 Rosa Gold Tartan Blanket Scarf-  A plaid scarf helps tie in the entire look. Taupe, green, and red are each beautiful colors that work incredibly well together. Scarves are sleek fall accessories that can be worn on a crisp fall day, to a football game or in wintery months. ROSA GOLD allows you to personalize your scarf and each purchase gifts a portion of its profits to education-based charities that empower women across the globe. $48, rosa.gold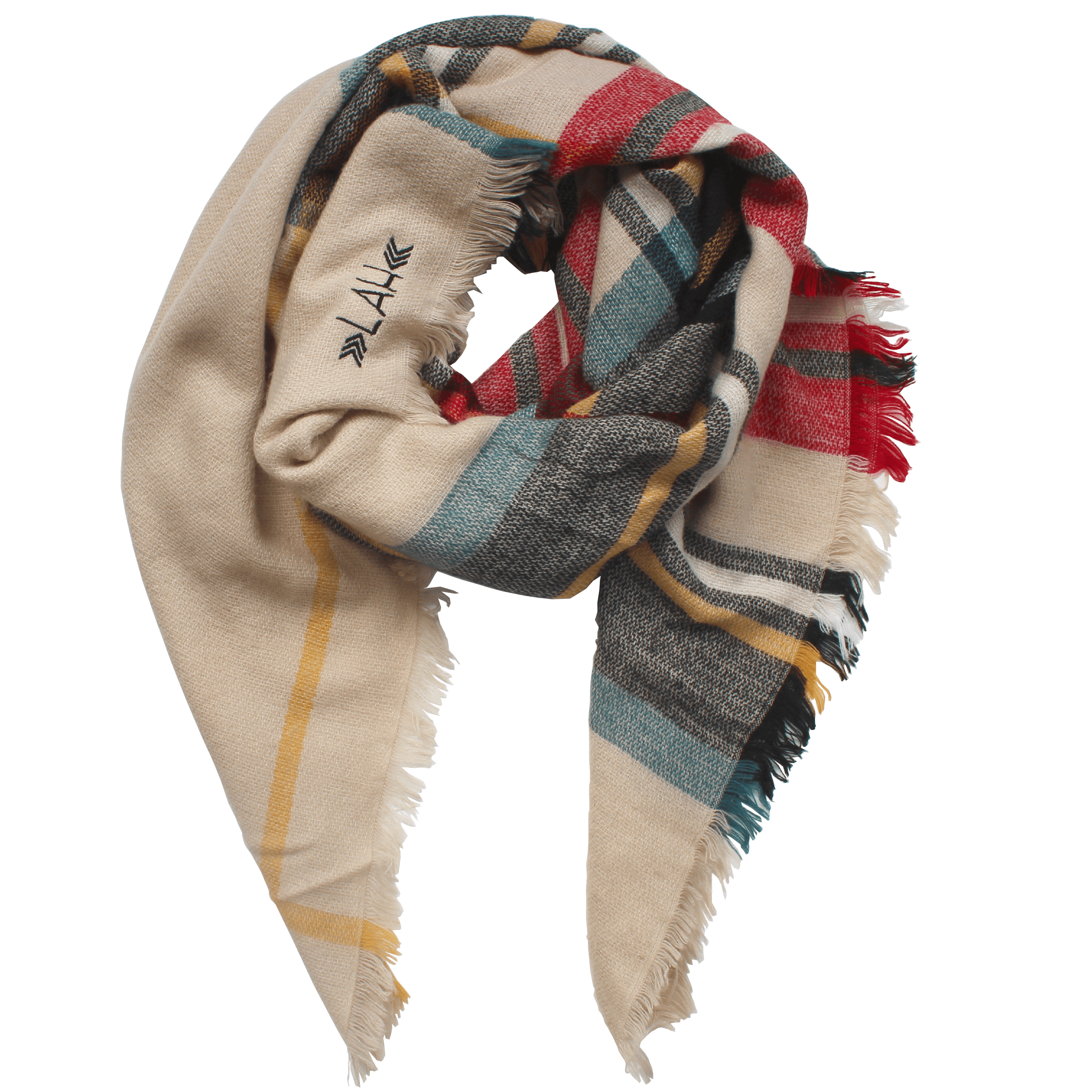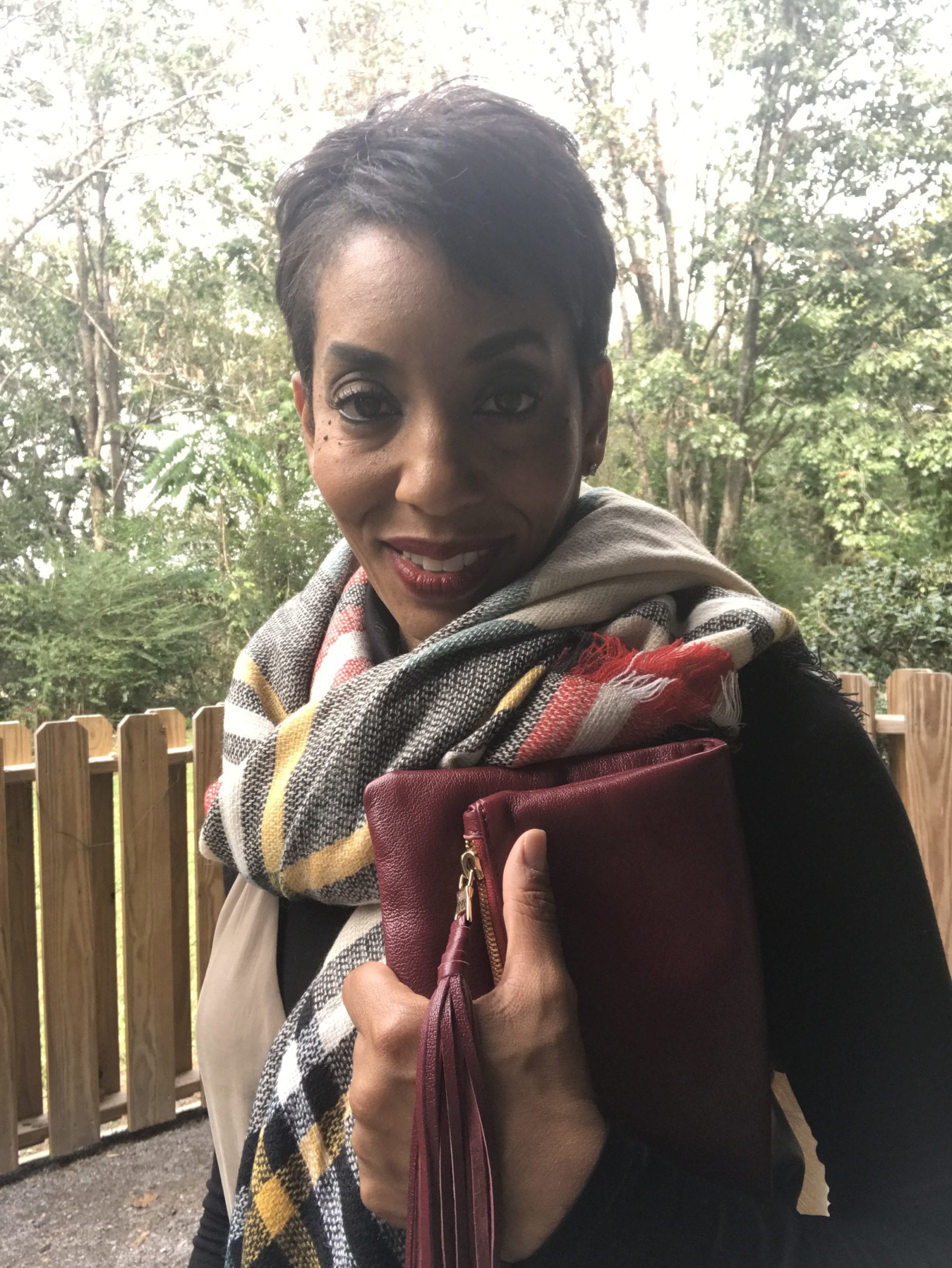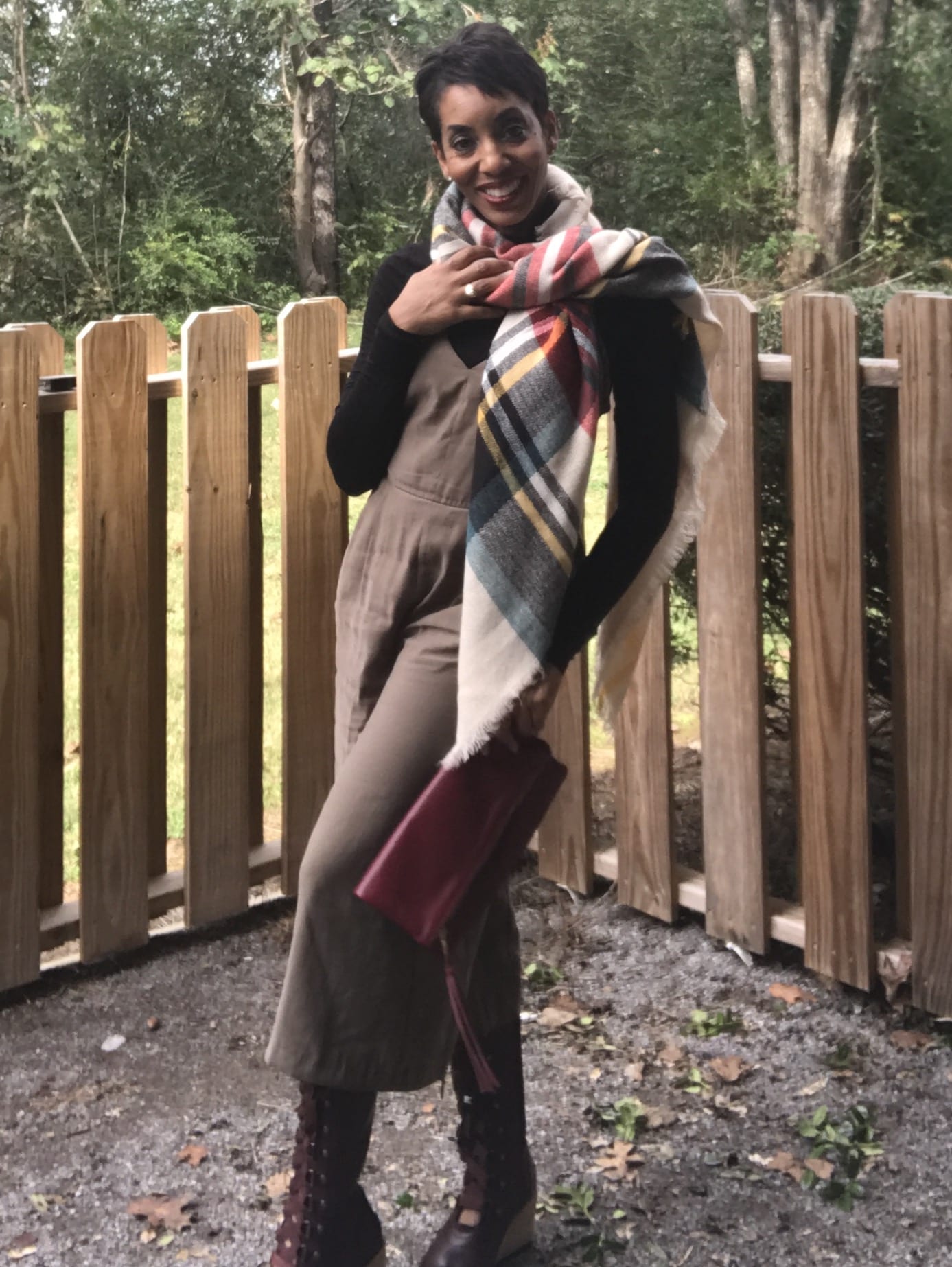 Sorel Boots+Booties– Transition a pair of wedge sandals with this jumpsuit from summer to fall is simple. It can handle a sexy lace up tall boot or an ankle bootie. SOREL's are hands down the most comfortable cushioned, amazing footwear in my closet. Not only are they stylish in beautiful Fall hues but they are waterproof.  The After Hours Tall boot is crafted of rich, supple waterproof leather in a head-turning height. Premium details like a soft pigskin footbed and leather-wrapped heel add a thoughtful, expertly crafted touch. Chelsea Bootie, $130, After Hours Tall, $300, sorel.com 
ReStyle Look 3– Swapping out your footwear from tall boots to wedge booties definitely gives the outfit a fresh new look. This jumpsuit can handle darker and lighter hues.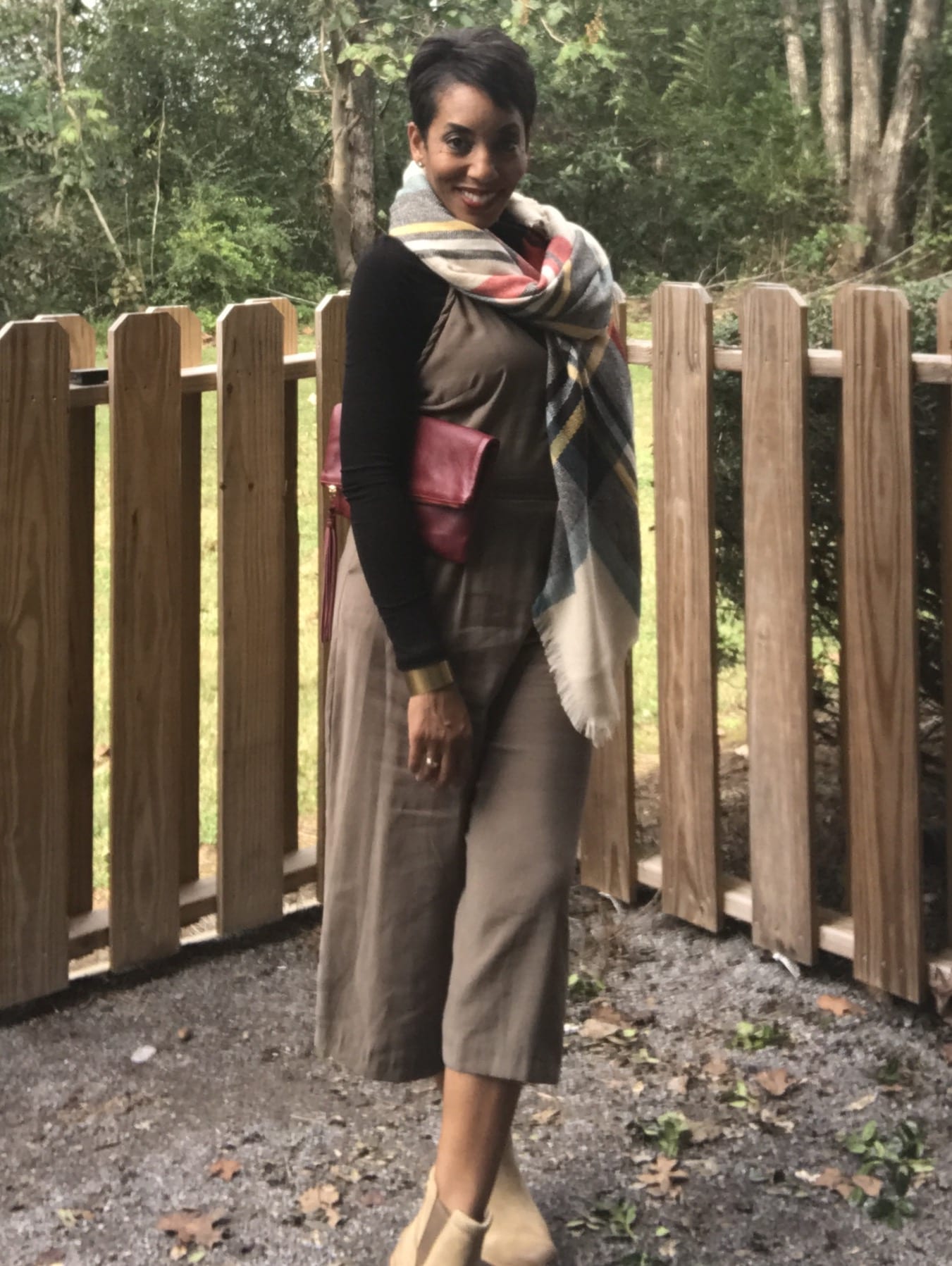 Noha Nadler Fold Over Clutch– Noha Nadler's exquisite fold over clutches are carefully handcrafted from the finest cow and lamb leather on the market. From bold prints to solids, each bag doubles as an after-hours statement piece or IPad case for the office. It can also be used as a cosmetic bag that you can pop inside a carry-on while traveling. 40% OFF CODE: SALE17, $102, nohanadler.com